日常生活でも仕事でも普通によく聞く表現なのに、
日本人で割と英語力のある人でも使っていないことに気づいたので紹介することにしました。
could use ~
意味:~をもらえるとありがたい。~があると助かる。~がほしい(必要)
あまりにもよく使う表現なので、自分の持つ82の海外ドラマスクリプトで検索をかけたら、52ファイルで331件のヒットがありました。
多すぎてどれを紹介しようか迷ったので単純に私の好きなドラマからいくつか紹介することにしました。
まずは大好きな「Law and Order SVU」と「シカゴP.D.」のクロスエピソードから使用例を紹介します ;-) 
Olivia Benson: Okay, guys, cross-match any details from the Chicago case with ours, and I'm gonna need all of our files electronically scanned and sent, like, yesterday.
Fin Tutuola: We're on it.
Voight: Why don't you bring them out yourself? We could use all the help we can get.
Nick Amaro : We're happy to do it. 
次は「Criminal Minds(クリミナルマインド)」からです。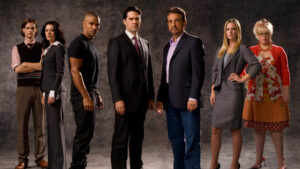 Emily Prentiss: We need to profile the scene without bias.
Spencer Reid: I could use your help with these files. It looks like there's quite a few.
次は「デスパレートな妻たち」からです。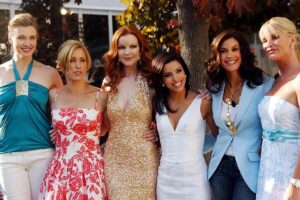 Gabrielle: Hi, guys.
Bree: Hi, honey.

Lynette: Hi.

Bree: How are you?

Gabrielle: I'm fine. Thank you for the messages. I'm, I'm sorry I haven't had time to return calls.

Susan: We all cleared our schedules. We thought maybe you could use some company. 
次は「Dexter」からです。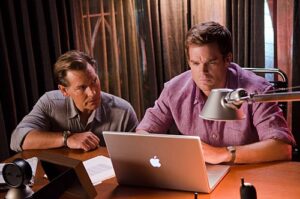 Debra: Dexter, unlock the door.

Dexter: [to Rita] Hold on. [to Debra] Hold on!

Debra: Dexter, come on! Dexter, open the fucking door!

Dexter: [to Rita] See, she's yelling at me now. Look, I'm no expert, but I think Deb could use some girl time tonight.

Rita: Well, I won't lie. I'm a little disappointed. But, I know your heart's in the right place.
次は「私はラブリーガル(Drop Dead Diva)」からです。
PARKER: I found this young lady wandering the hall. She says she's a friend.

JANE: Cute shorts.

STACY: They're yours. You left them in the pool house.

PARKER: Everything okay here?

JANE: We could use some privacy.

STACY: Thank you. 
次は「フレンズ」からです。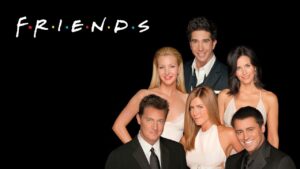 Ross: Why don't you come, I mean, I-I have two tickets, why not?

Rachel: Well-well, I don't know Ross-really?

Ross: Yeah, yeah, it'll be great! You can, you can lay on the beach and I can cry over my failed marriage. See-see how I make jokes?

Rachel: Uh-huh.

Ross: No really, I mean, I mean, God, I could use a friend.

Rachel: Oh wow, uh okay, uh maybe. Umm, yes, I can do that! 
次は「ゴシップガール」からです。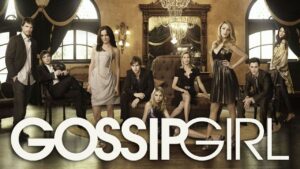 Jenny: Mom thinks it's a good idea.

Rufus: And her judgment is always sound right? Jenny, if you wanna go to that party you should go. You kids could use some fun.